I started this little Matryoshka Doll A week ago.  She is so cute and fun to make.  I downloaded the pattern from Etsy.
Here is the link to the pattern.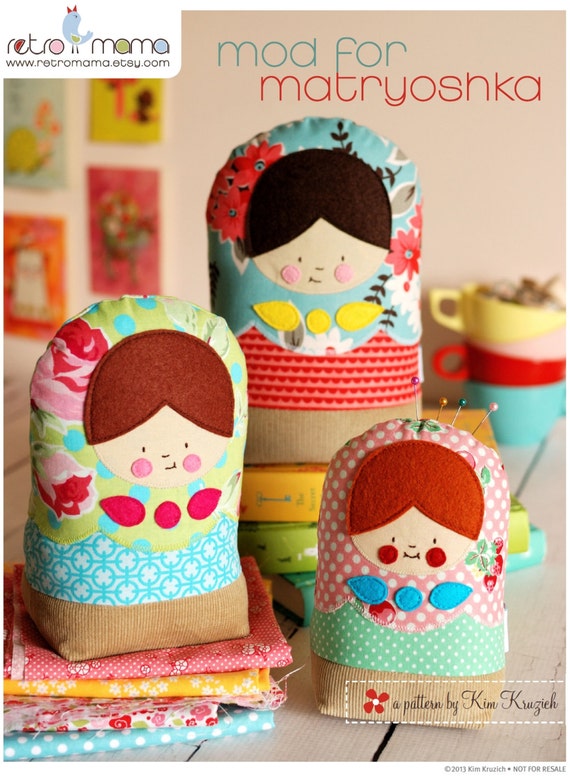 The pattern was easy and had a few cute tips.  For one, I stuffed the foot of an old pair of panty hose with those plastic pellets to add weight to the bottom.  I also changed the pattern a little bit and did not use corduroy for the bottom – I used traditional cotton quilting fabric with some stabilizer.
My next quilt project is a tumbling blocks quilt out of all those fun modern prints I love so much.  Wish me luck on all the Y seams.  Stay tuned.  Here are a few snapshots.